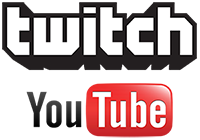 Welcome to our Network!
At Arctic Servers we have been partnering with individuals, companies and communities for years through our partnerships programme. With our own in-house eSports organisation and our dedicated Partnership and eSports manager we have been able to provide a truly unique and invaluable network of resources and rewards for all of our partners. During the growth of this network we've been able to establish official networks on various platforms, such as Twitch, YouTube and Steam. Allowing us to provide visibility and additional perks to members of our network as well as display our own official groups and teams on their platforms.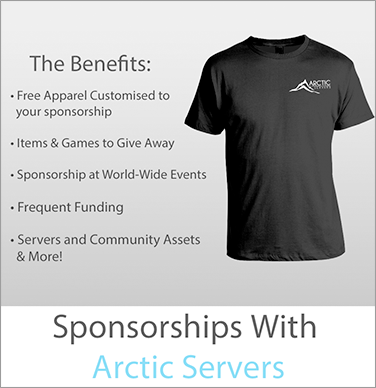 How Does it Work?
Over the years we've developed strong bonds with our partners and taken their needs and wants into consideration when building and expanding our network. From a full area of our panel dedicated to sponsorships to entire members of our team dedicated to the role of our eSports and Partnerships Network. All you need to do is check the requirements for the type of sponsorship you want below, fill out the form if you meet the requirements and our Partnership Network Management team will get back to you as quickly as possible, Voilá!
What are the Perks?
Along with access to our highly developed network and the visible presence of our network on your channel or in your community, we offer a wide range of perks to further advance your channel or community.
If you're an individual YouTuber or Streamer looking to get sponsored by us then we have a variety of perks and systems put in place which can assist you. We're willing to provide individuals who achieve a sponsorship with us a ton of support, such as established links within the gaming community to further build your audience as well as frequent funding to support yourself and rewards for your viewers, such as items and games to give away frequently.
If you're a clan or community looking to gain a sponsorship from us then we have a ton of rewards to offer you. Community assets such as servers and software can be provided by us to provide you and your members with the ability to play together and grow stronger through the acquisition of a server as well as other tools.
Looking to Apply? Use the Forms Below!
eSports Team Application

(Removed Temporarily, please use contact form.)

Twitch & YouTube Sponsorship Application

(Removed Temporarily, please use contact form.)

Community & Clan Sponsorship Application

(Removed Temporarily, please use contact form.)